The Product Search Page Feature disables the default search functionality of WordPress and enables the tasteful ProductX WooCommerce Search Functionality. Before you do anything, please make sure the WooCommerce Builder Addon is enabled on your WordPress dashboard.
How to Create a Custom Product Search Page using ProductX WooCommerce Builder
***In order to see the full functionality of the ProductX Search Page, you will need to use the WordPress default search block. It will show the ProductX search functionality in the pages where the default search is enabled. You will see the changes in the final front-end preview.
As you already have the WooCommerce builder addon enabled, go to ProductX > WooCommerce Builder > Product Search. Here, you can start a template from scratch or import one of the pre-made layouts for the search page.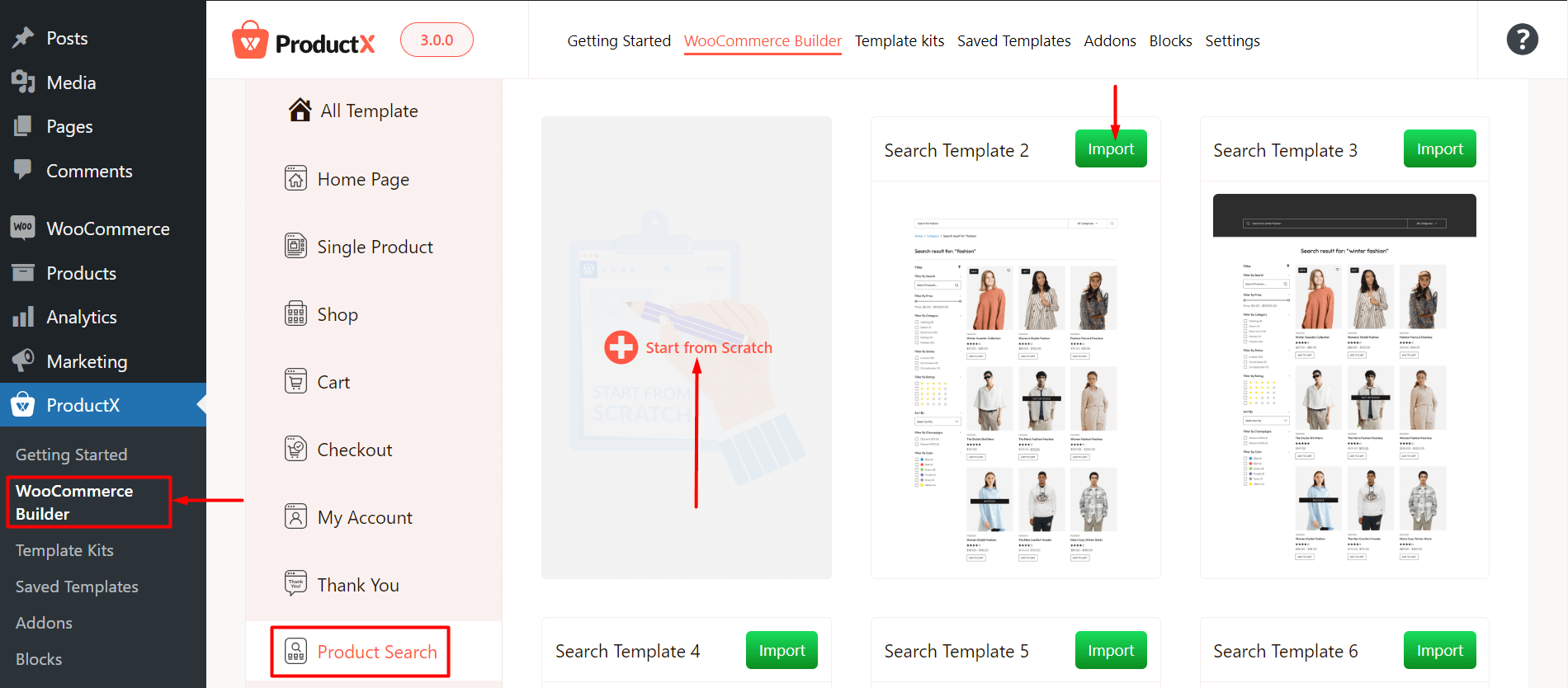 Please note that the search page is not dependent on conditions. You do not have to use any custom conditions for it.
Once you publish the page, you will be able to see the changes. As an example, we created a search functionality in the header of our page. Here's how the result looks like: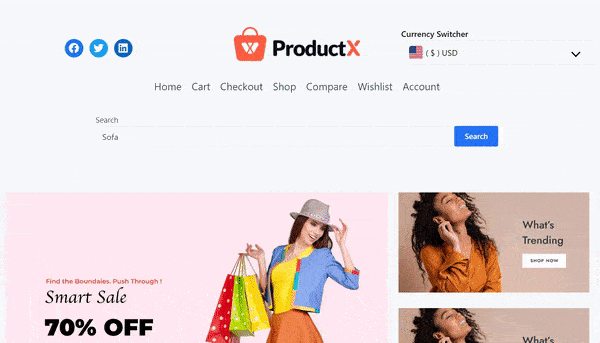 Read the Relevant Documentation