Before we move into the readymade product block customization, here are the basic customization features you will find with any ready product block.
General Settings
The General Settings now have both the design and pattern settings within the same tab. You can access pre-made patterns, the documentation and the blocks preview from the General Block Settings.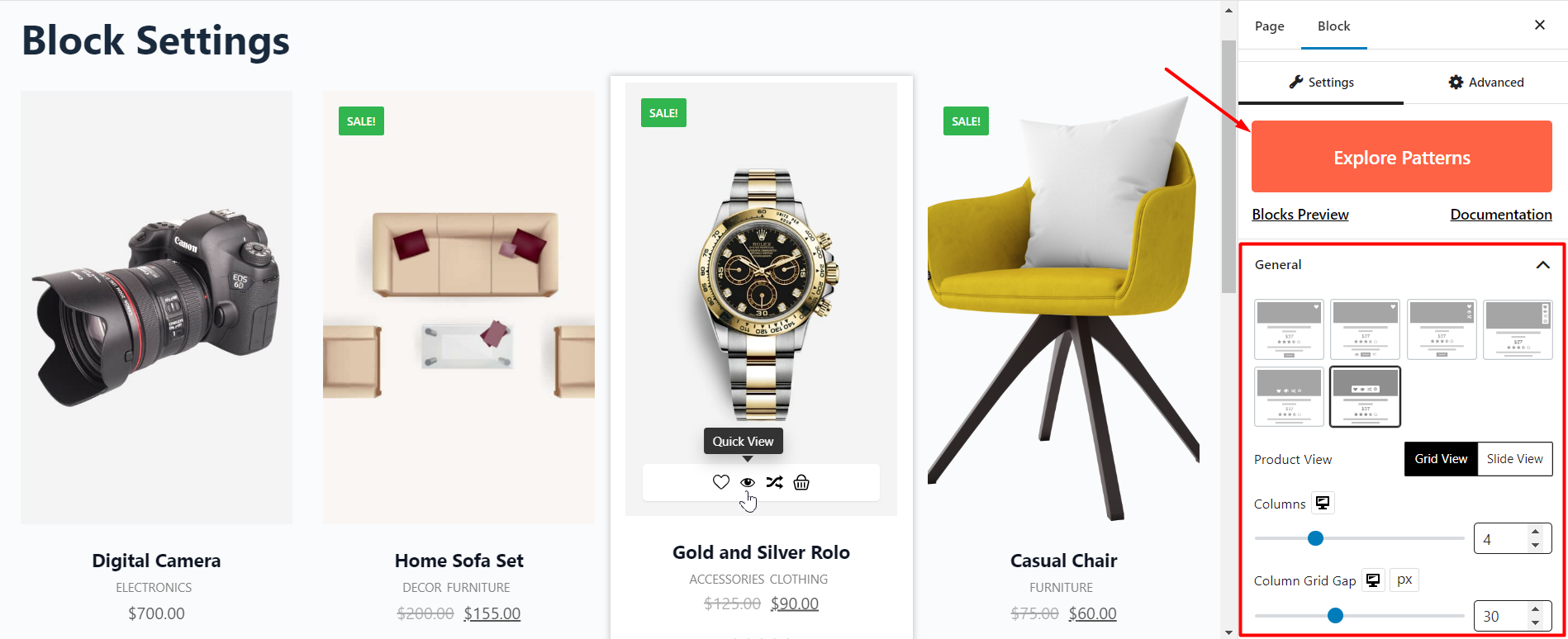 You can access the pre-made block layouts as well as some of the pre-made designs. For different blocks, you have different patterns for different blocks. Also, for some functional blocks like the currency switcher, product filter, and others, you have different functional settings.
Furthermore, you can enable or disable several settings that are dependent on you enabling or disabling an addon.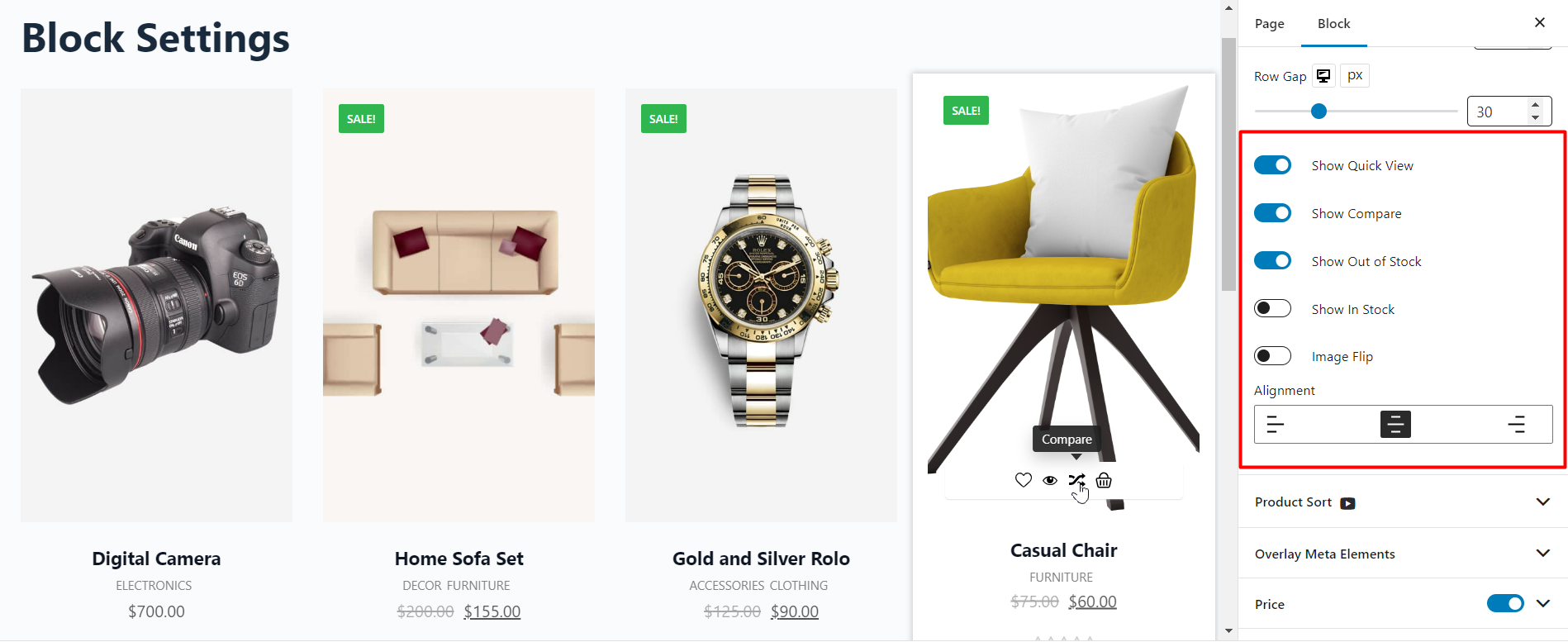 Furthermore, you have several design settings that you can enable or disable. Based on the block settings, the settings can be enabled or disabled by default.
***Based on the block you are choosing, the settings may vary.
Advanced Settings Tab
Under the advanced settings tab, you will find options that will affect the entire product block.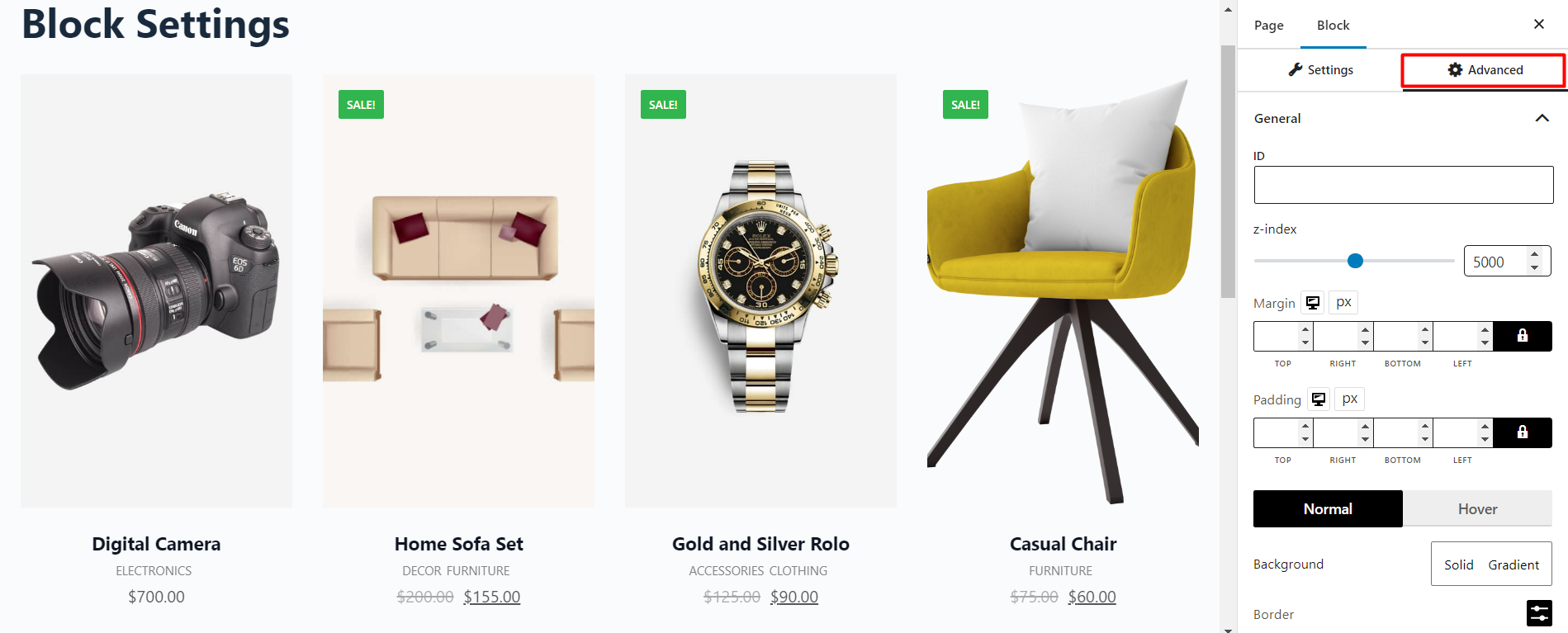 The advanced settings tab offers an overall insight into the design of the block. You can take the whole product block and add global settings to it.
So, with the advanced settings tab, you have the option to:
Z-index: You can play around with the z-index settings. If you are not familiar with the z-index settings, then you can take a look at them here.
Margin and padding
Normal and Hover settings
Display responsiveness settings

You can choose to enable/ disable display of the blocks on various devices (mobile, tablet, etc.)

Custom CSS and Additional CSS class adding options
Here's an example where we add box shadow and border to the whole block: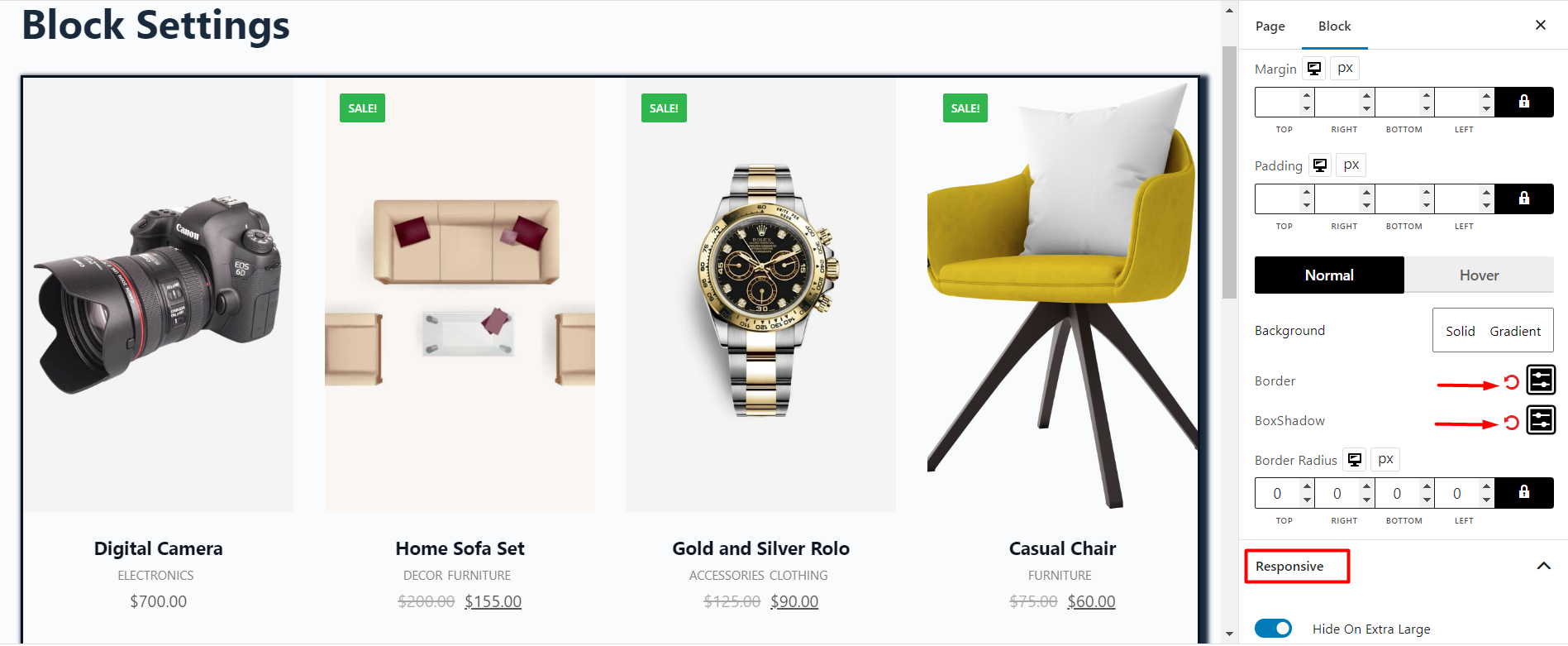 You will be able to do a lot more with the Pro version of our revolutionary ProductX plugin.
Read Relevant Documentation