The Quickview Addon is a Pro feature of the ProductX WooCommerce Blocks Plugin. In order to take full advantage of the quick-view settings, you need to have the ProductX Pro Version.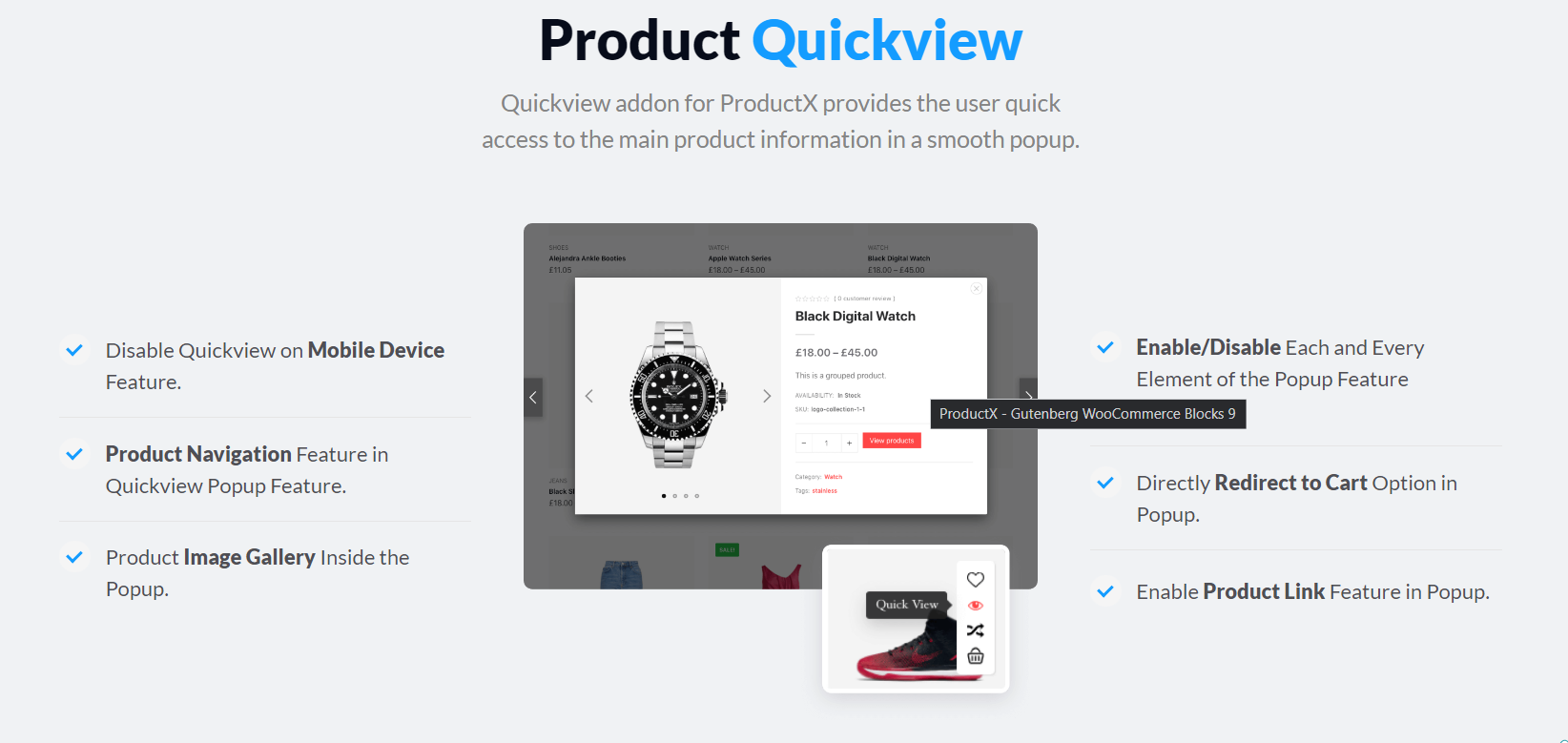 Enabling the Quick View Settings
You can enable the 'Quick View' addons from the ProductX Addons menu. It's the same as enabling any other ProductX Addon.
Once you've done that, you'll have to go to the 'Settings' section under ProductX. You'll find the Quickview settings here.
Quickview jargon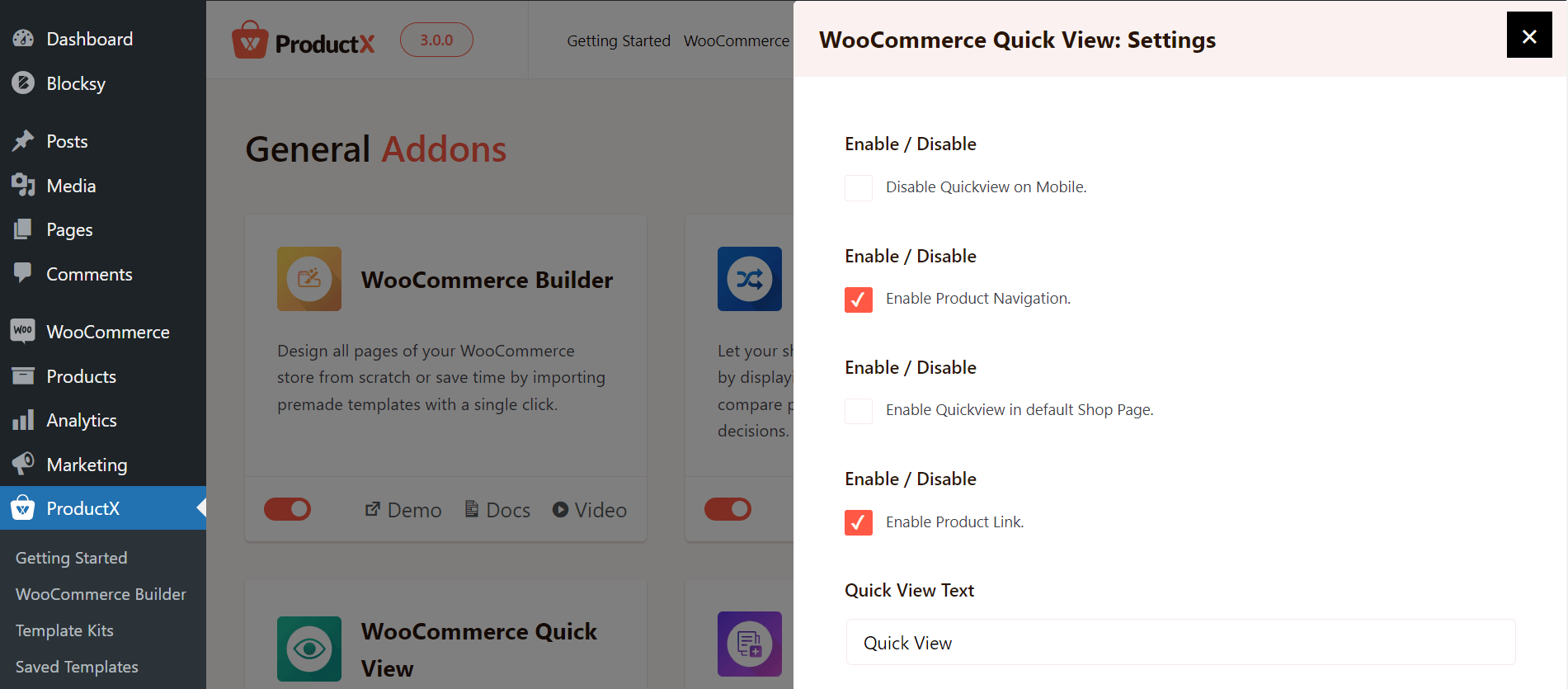 Disable Quickview on Mobile: Disable Quickview on Mobile Devices.
Enable Product Navigation: Enable Product Navigation on Quickview Popup.
Enable Product Link: Enable Product Link on Popup.
Enable Gallery Images: Enable Gallery on Quickview Popup.
Enable Cart Redirect: Redirect after adding to cart items.
Quick View Text: Change the Quickview button text.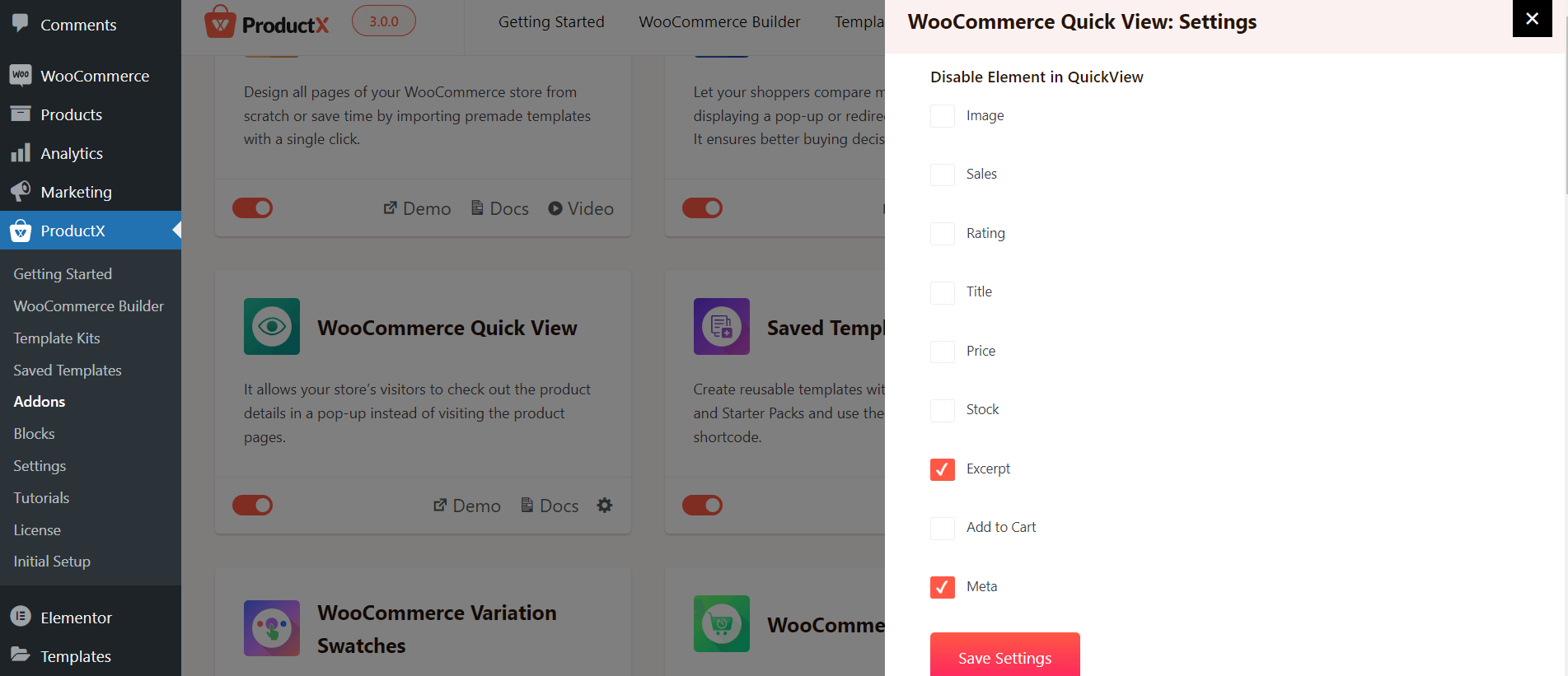 Disable Element in QuickView: Disable specific elements from the Quickview popup.

Image (Element Disable)
Sales (Element Disable)
Rating (Element Disable)
Title (Element Disable)
Price (Element Disable)
Stock (Element Disable)
SKU (Element Disable)
Excerpt (Element Disable)
Add to Cart (Element Disable)
Category (Element Disable)
Tag (Element Disable)
Just go to the product on your store page and click on quickview. Please note that depending in the template you are using, the quickview appearance can change.

Please note that you may need to enable the Quickview setting in the product blocks you will be using on your shop page. Otherwise, the setting may not work correctly. For example, in the shop page we built, we used a template where the quickview setting in the block was turned on by default:

Here's the quickview feature in action: