Make sure to check the minimum system requirements before moving on with the installation process for the ProductX WooCommerce Builder Plugin installation.
Now there are two ways you can install the ProductX WooCommerce Blocks plugin. Out of the two, the Automatic Installation process is easier.
Note: Before installing the ProductX WooCommerce blocks plugin, you need to install the WooCommerce plugin. The ProductX plugin's functionality requires the installation of the WooCommerce WordPress plugin. Otherwise, functionalities of the ProductX plugin will not work properly. Installing WooCommerce is similar to the ProductX Automatic Installation shown below. You need to go to Plugins > Add New from your WordPress dashboard. In the search bar, you search for WooCommerce. Then, simply install and activate WooCommerce.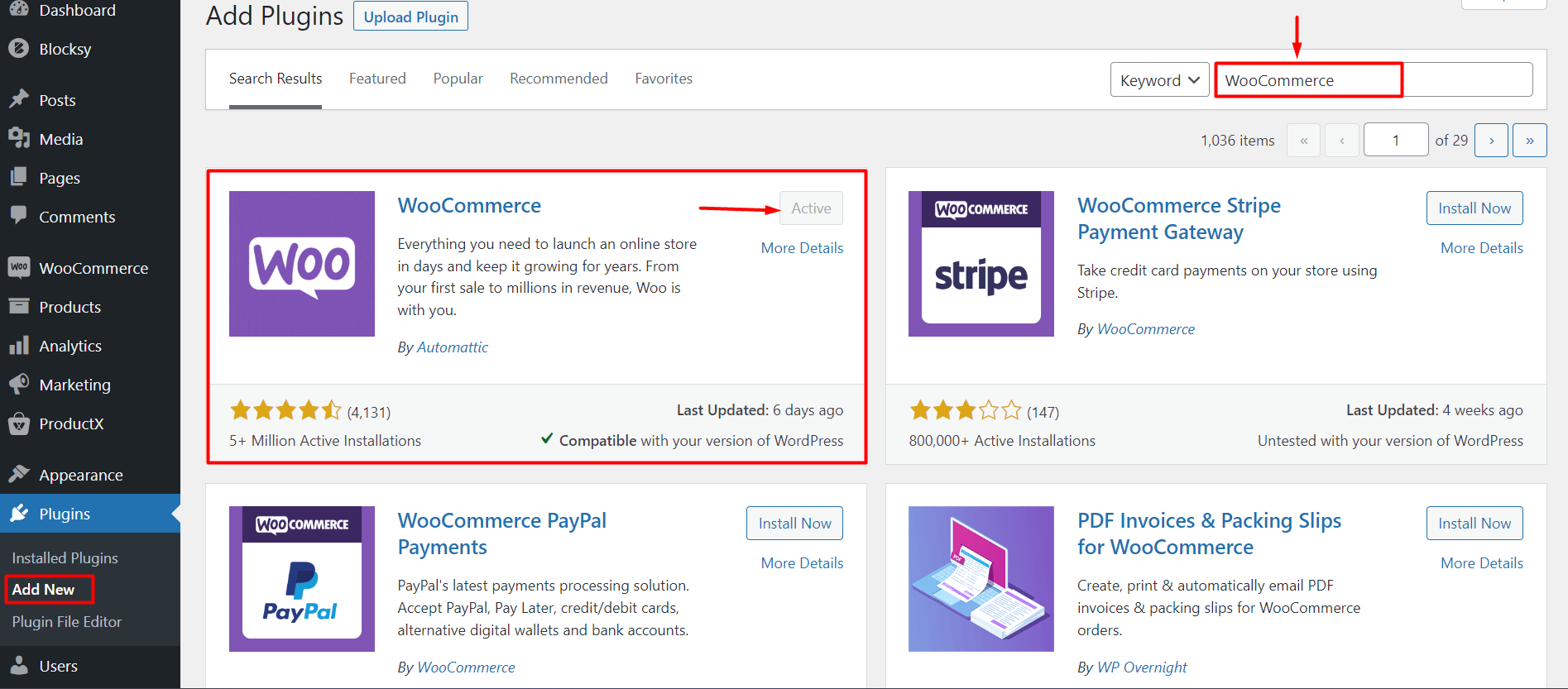 Automatic Installation
The process for automatic installation is by far the easiest. Here's what you need to do to install the ProductX WooCommerce Builder plugin:
Go to the "Plugins" section on your WordPress dashboard.
Then click on "Add New".
On the right search panel type in "ProductX"
You should now see the ProductX WooCommerce Blocks plugin.

Click on "Install".
Then you can click on the highlighted "Activate" button.
You are now ready to enjoy the features of the ProductX WooCommerce plugin.
Note: Please note that you need to have the free version of the plugin installed on your WordPress site to install the pro version of the plugin. You will need to download the pro version of the plugin from the WPXPO website. Please go to the Pro Version Installation Section to learn more about the process.
Manual Installation
The manual installation process is also easy enough to understand.
First of all, you need to download the ProductX plugin file from the WordPress Org.
The rest of the process is almost similar to the automatic installation:

Go to the "Plugins" section on your WordPress dashboard.
Choose "Add New"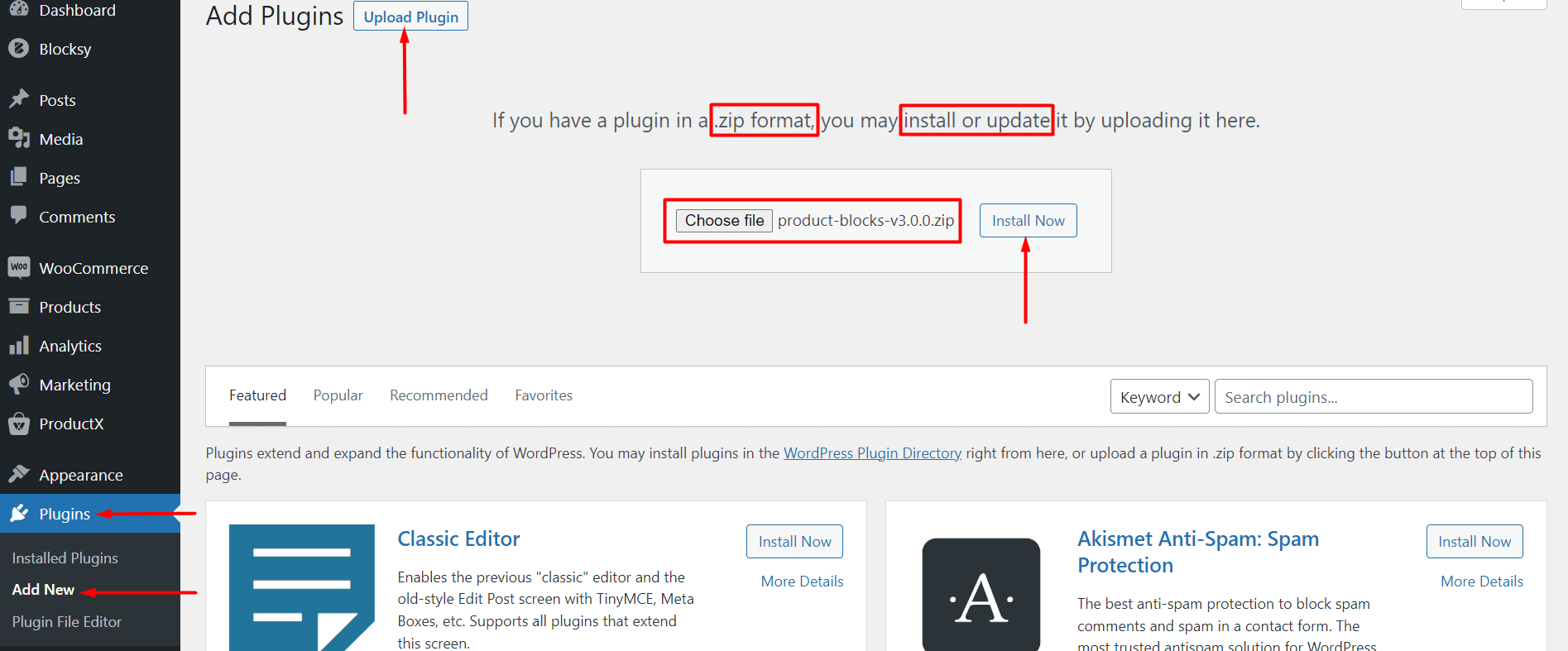 Now you will see an "Upload" button somewhere at the top left. Click on it.
Finally, you add the plugin file from your machine's download directory.
You can now activate the ProductX WooCommerce plugin.
Installation Via FTP
This processes for those who want to get a more hands-on feel with WordPress.
First, download the plugin from the WordPress ORG.
Unzip the files.
You can either access your cPanel or your FTP program to navigate your WordPress installation directory.
Go to Wp content > plugins > directory.
Upload the plugin files to the directory.
You will now be able to activate the ProductX plugin from the using "Plugins" panel on your WordPress dashboard.