The ProductX Image Flipper Addon in the ProductX blocks plugin allows the user to show image variations of a particular product.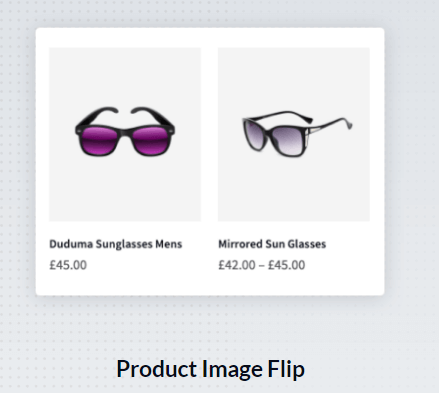 In order to use the Addons of the ProductX WooCommerce Plugin, you'll need to:
Navigate to 'ProductX'
Now click on 'Addons'.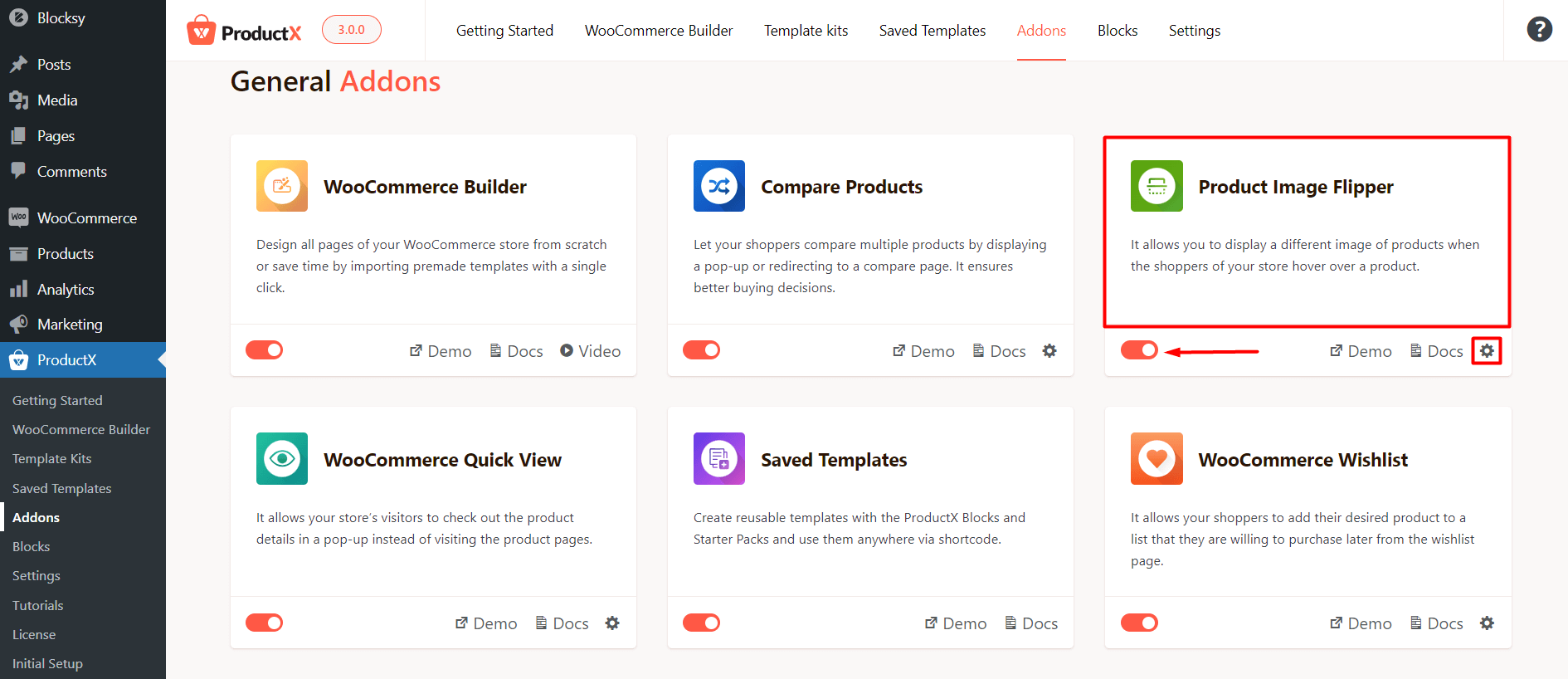 ***Some of the addon features work only with the Pro Version of ProductX. So you will need to upgrade to the Pro version to start using the Addons.
Now you have to enable the 'Flip Image' addon. You can use toggle for this. Also, there is a gear icon to the bottom right of the setting. From here, you can access the settings.
Once you've enabled the addon, you'll need to go to ProductX>Settings to change the Flip Image Settings.
Product Image Flipper Jargon
First Image From Gallery: Show the first image from the Gallery Image.
Extra Feature Image Sections: Added an Extra Image Metabox for 'Flip Image'.
Add a "Flip Image" to the Product
In order for the image flip feature to work – you need to add a flip image to the product. Of course, the ProductX Image Flipper will only work when the Addon is turned on. To add a flip image:
Go to the specific product.
Search for the Flip Image field.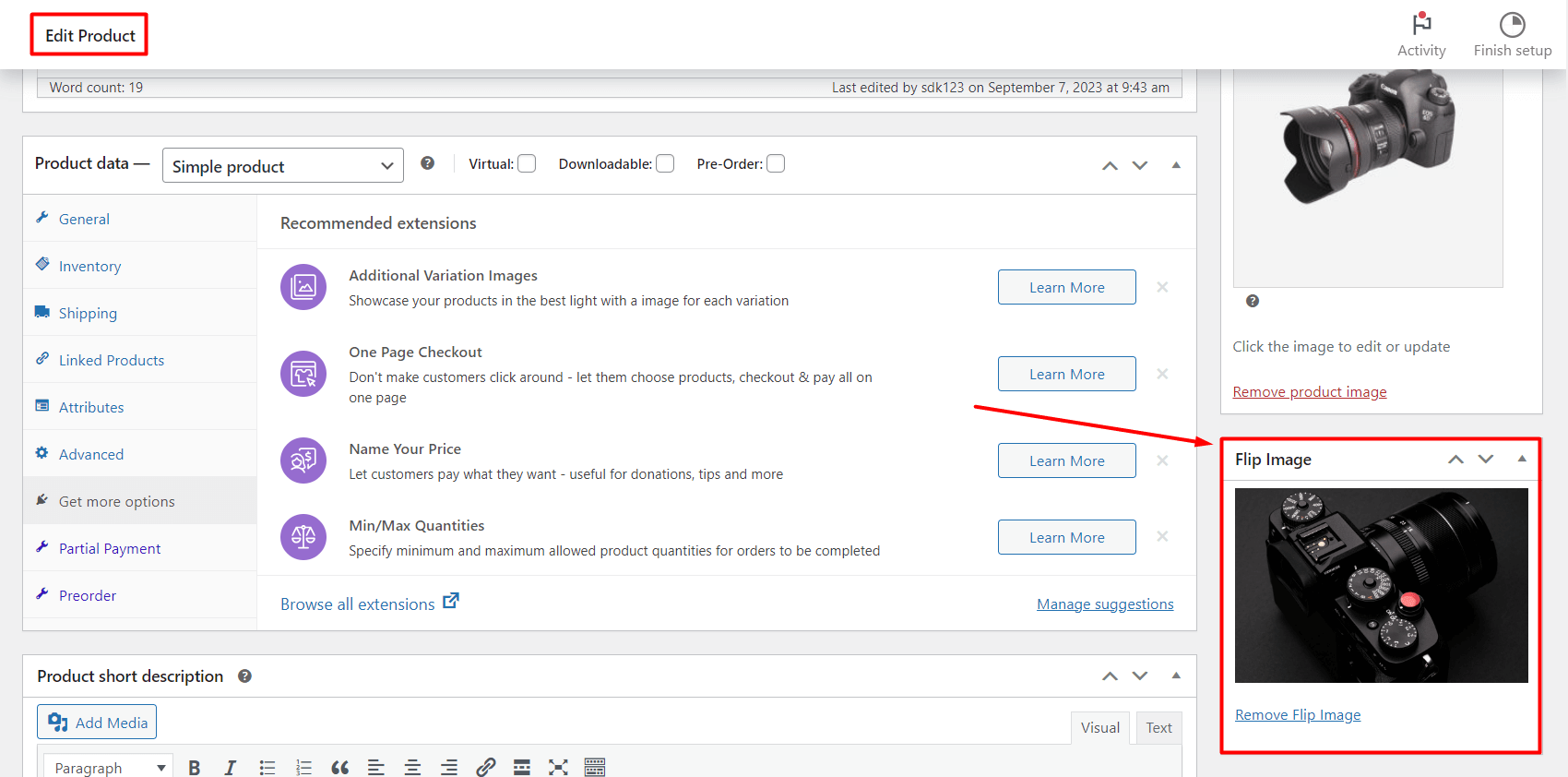 Add a flip image for the product.
Finally, publish or update the product.
Check the Setting in the Product Block
You need to check the product block to see whether or not the "Image Flip" option is turned on. Otherwise the feature will not work. For example, in the WooCommerce Single Page builder, we enabled the "Image Flip" toggle: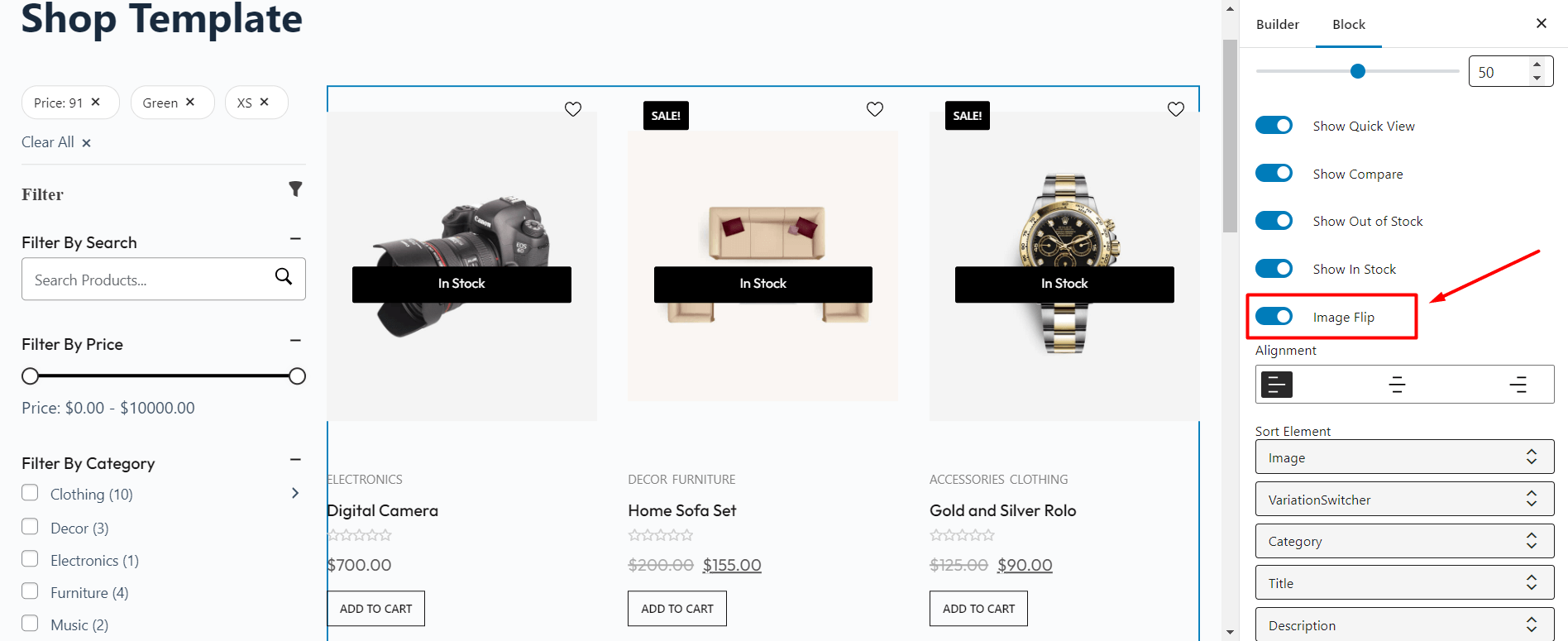 Once you've done everything correctly, you will be able to see the feature in action: