The ProductX WooCommerce Plugin helps you to add a 'Compare' feature to your Storefront. And the 'Compare' addon of the plugin helps to do that exact thing.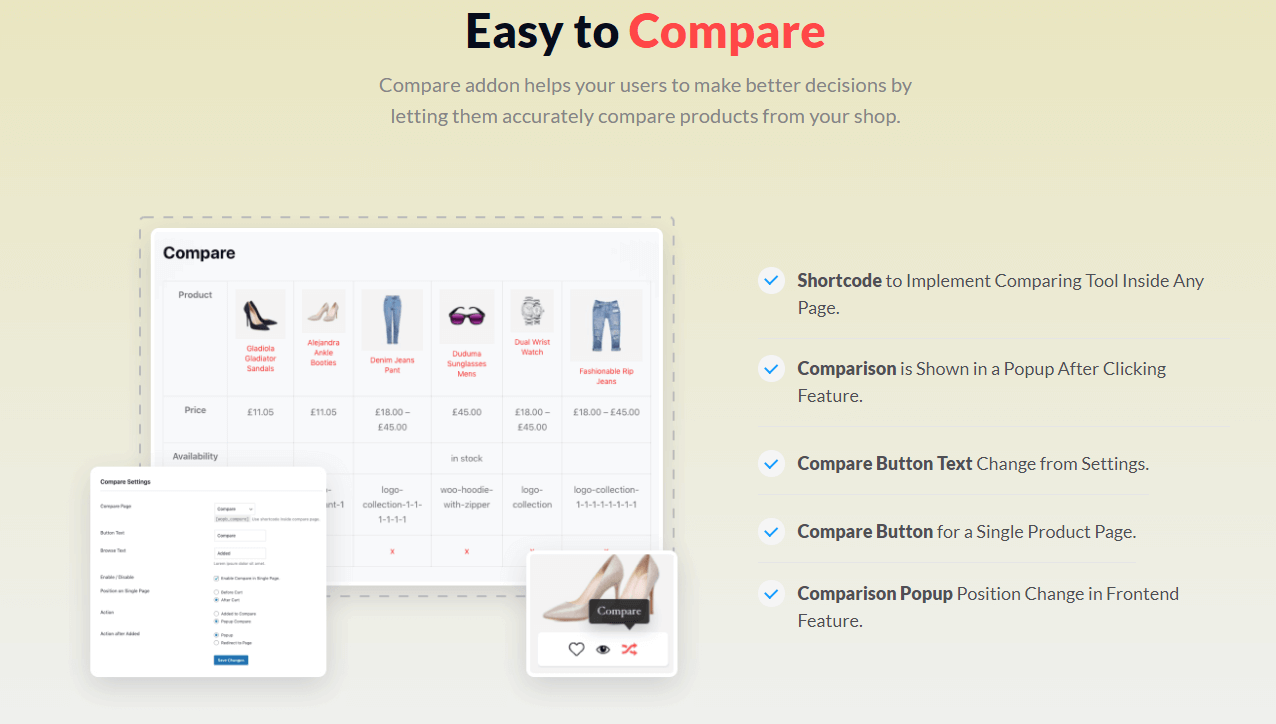 In order to use the Addons of the ProductX WooCommerce Plugin, you'll need to:
Navigate to the ProductX of your WordPress dashboard.
Now click on 'Addons'.
***Some of the addon features work only with the Pro Version of ProductX. So you will need to upgrade to the Pro version to start using the Addons.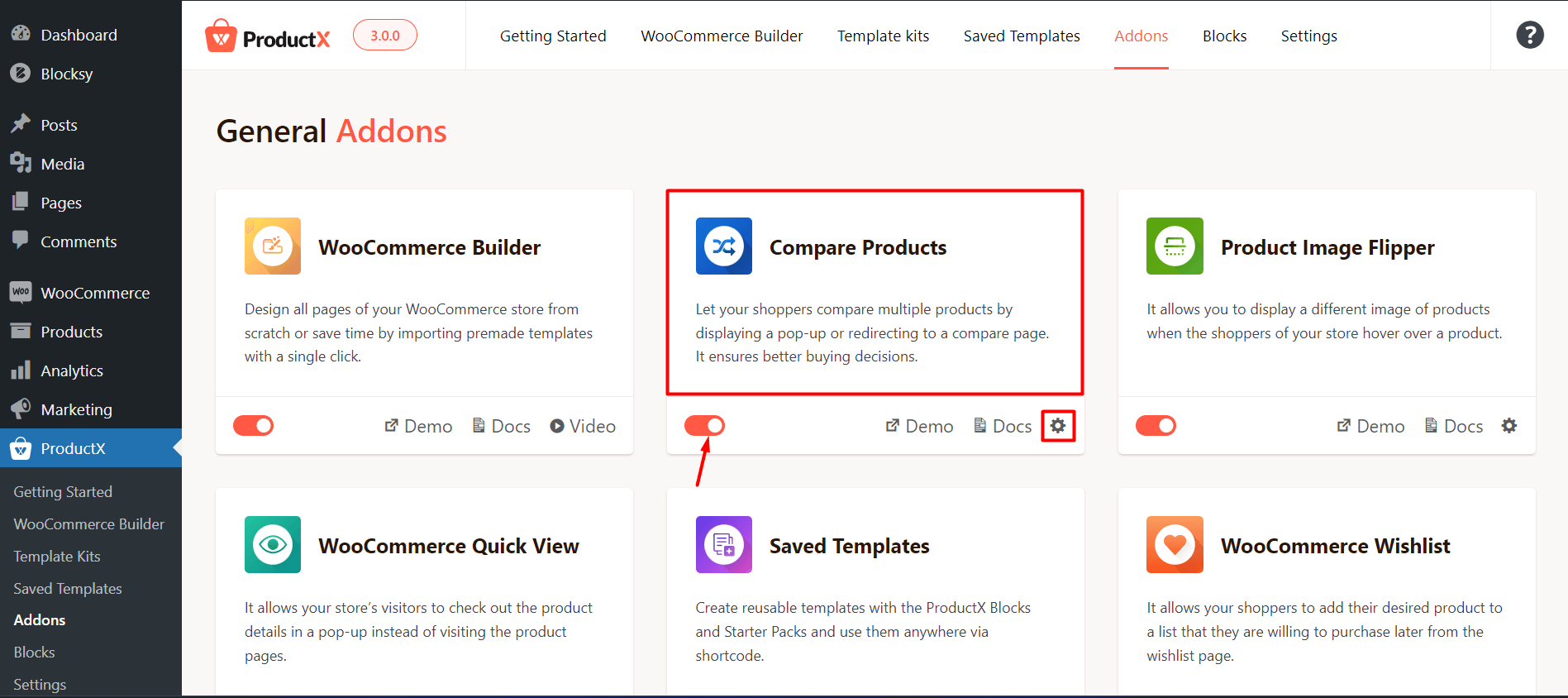 Now you can enable the 'Compare' addon. Once done, you'll have to return to ProductX>Settings to make changes to the product compare settings.
Compare Addon Jargon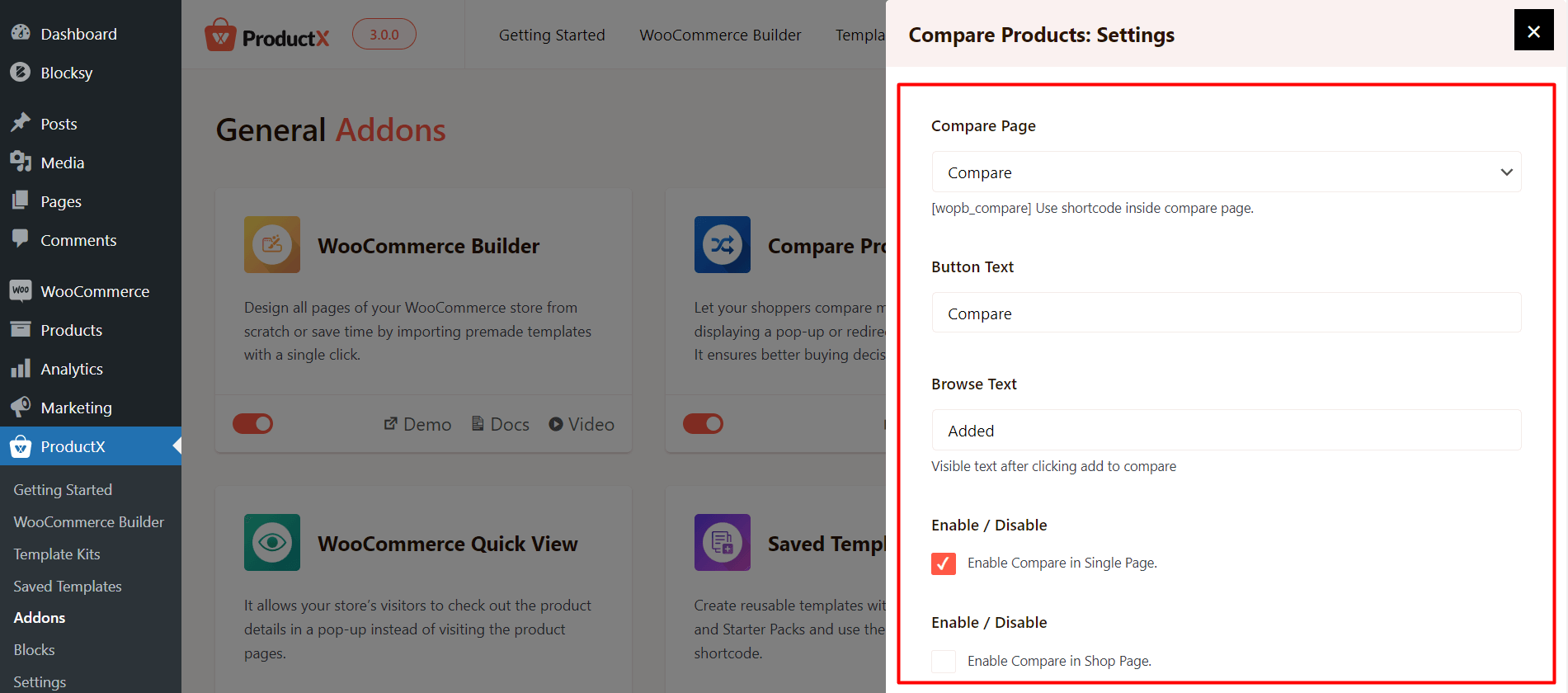 Compare Page: Select your compare page. When you install the ProductX Plugin then automatically a page will be created using [wopb_compare] shortcode. You can also create a page using this shortcode.
Button Text: Change wishlist button text.
Browse Text: Change browse button text.
Compare in Single Page: Enable compare in a single page.
Position on Single Page: Compare button position on a single page. You can change Before Cart and After Cart.
Action: Popup or Added to wishlist action.
Action after Added: Popup or Redirect to Page after added to wishlist.
You can add the products for compare using the Product Compare icon in the store: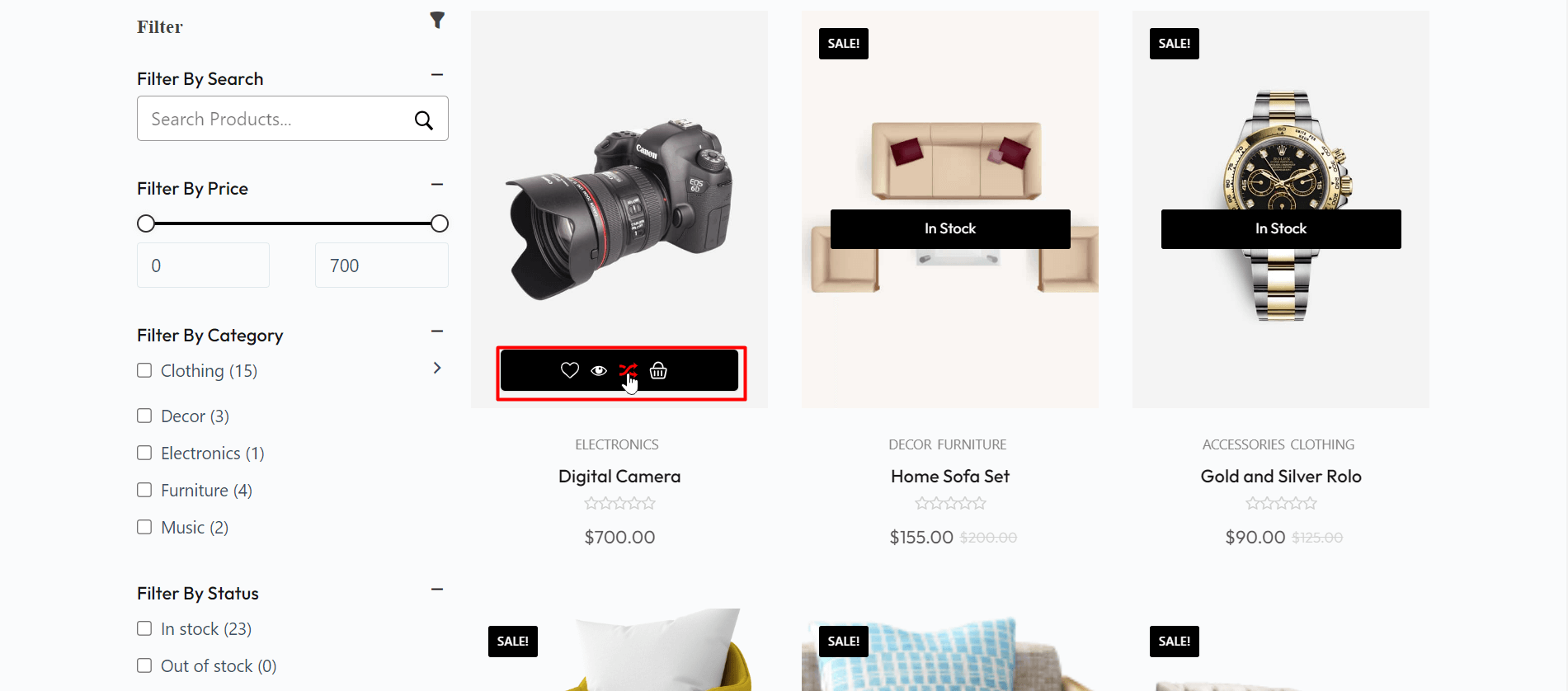 Here's a preview of the product compare addon [How it works]: