Introducing the latest stock progress bar addon for ProductX. This addon allows you to add a visual representation of the product stocks on your WooCommerce shop page.
How to Use the Stock Progress Bar Addon
In order to use the Stock Progress bar addon, you need to have a Pro license of the ProductX WooCommerce Blocks Plugin. Once the pro-license is activated:
Go to the Addons section of the ProductX plugin from the WordPress dashboard.
Turn on the Stock Progress Bar addon from the settings.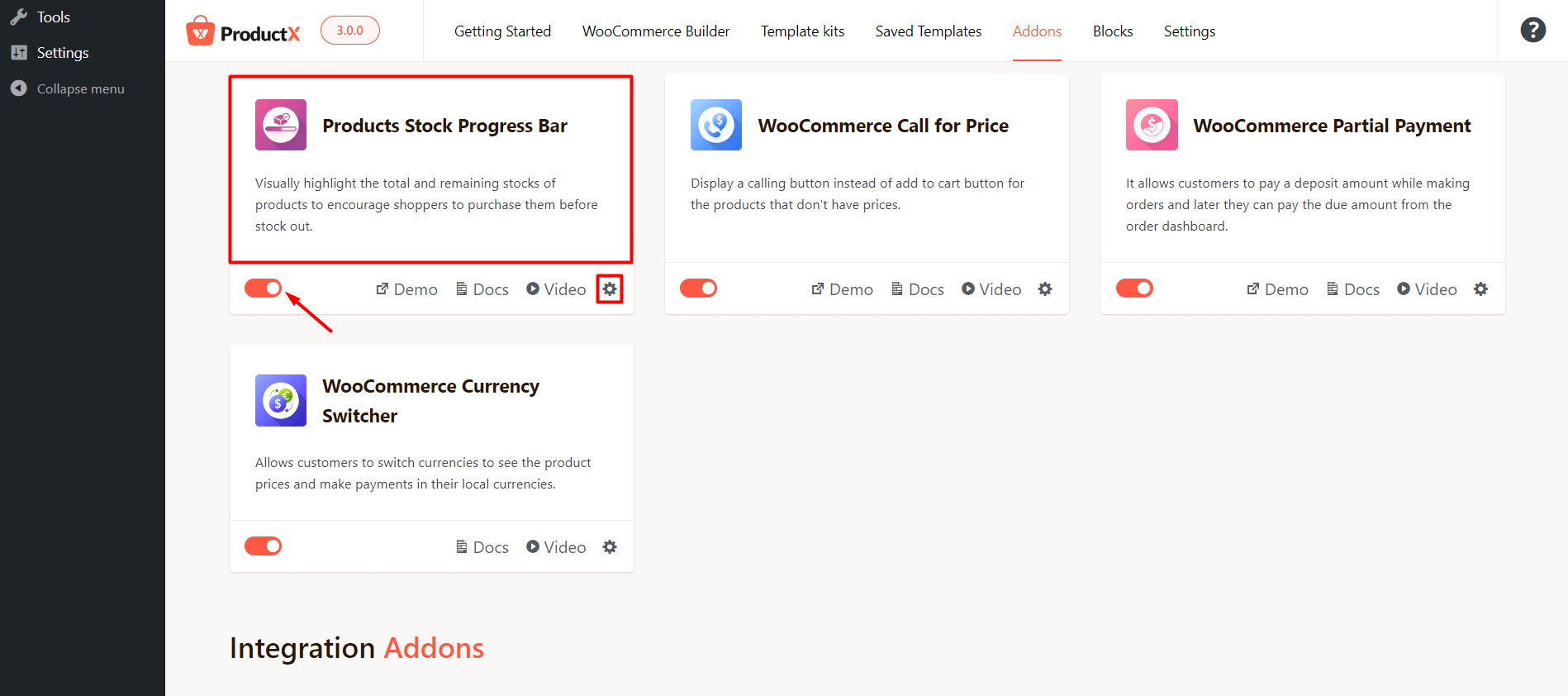 You can now go to the ProductX plugin settings and see the settings of the Stock Progress Bar. There are two settings available here:
The Total Sell Count Text: How many products have been sold.
The Available Item Count Text: How many items are available.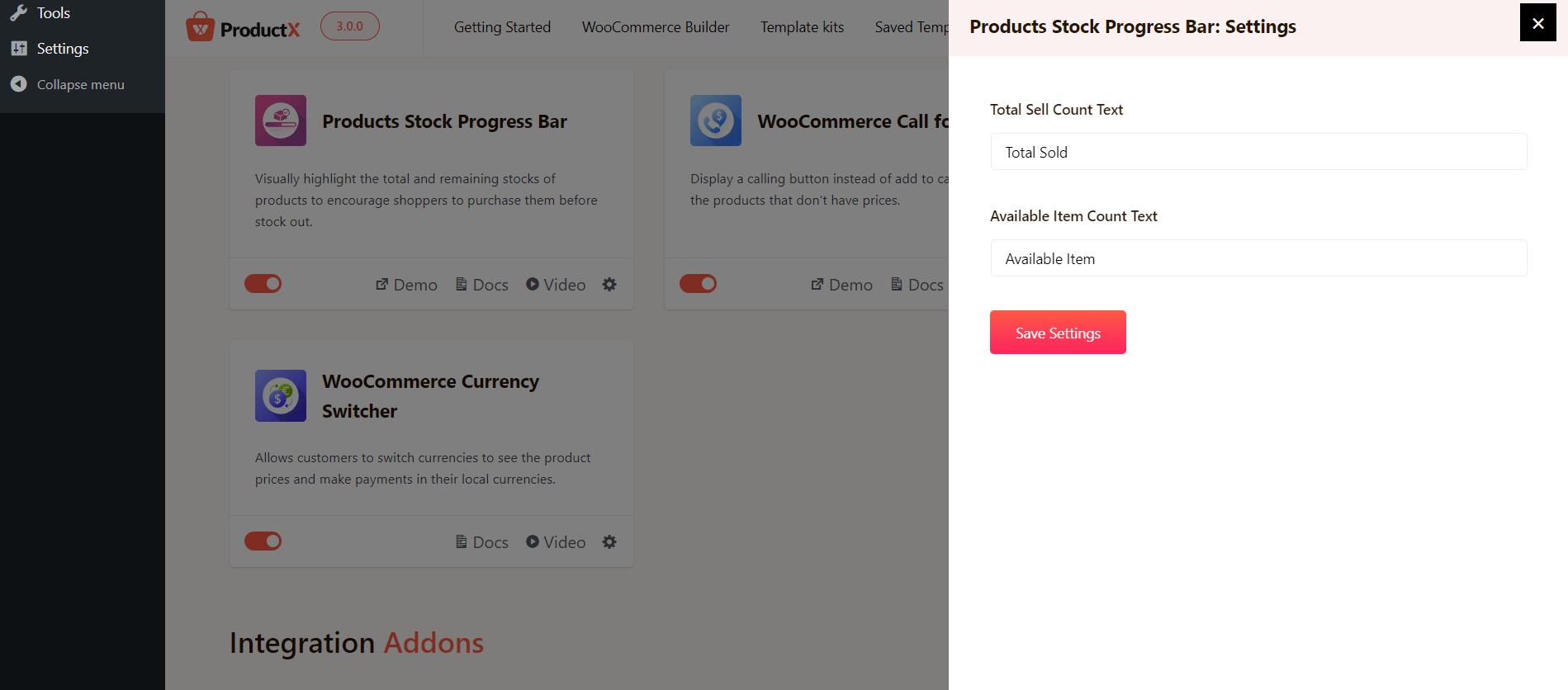 Stock Progress Bar: For Single Products and for Variable Products
The stock progress bar has the same function for both Single WooCommerce Products and Variable WooCommerce Products.
Here's how it works for single products:
Here's how it works for variable products:
Relevant Tutorials
Here are some relevant tutorials for you to look at: